Here's a little fun. It's our not-so-good friend Harry the
Hacker
. He's all over the place...can you find him?
And what other security issues can you find?
Fun, yes! But hopefully, also something that can be used to provoke some talking points about data security. Perhaps use it for a more light-hearted training refresh? And certainly a way to introduce some data protection concepts to the kids!
Click here or the image
(or right-mouse click and "Save As") for a downloadable and printable A3 graphic (JPEG 6MB)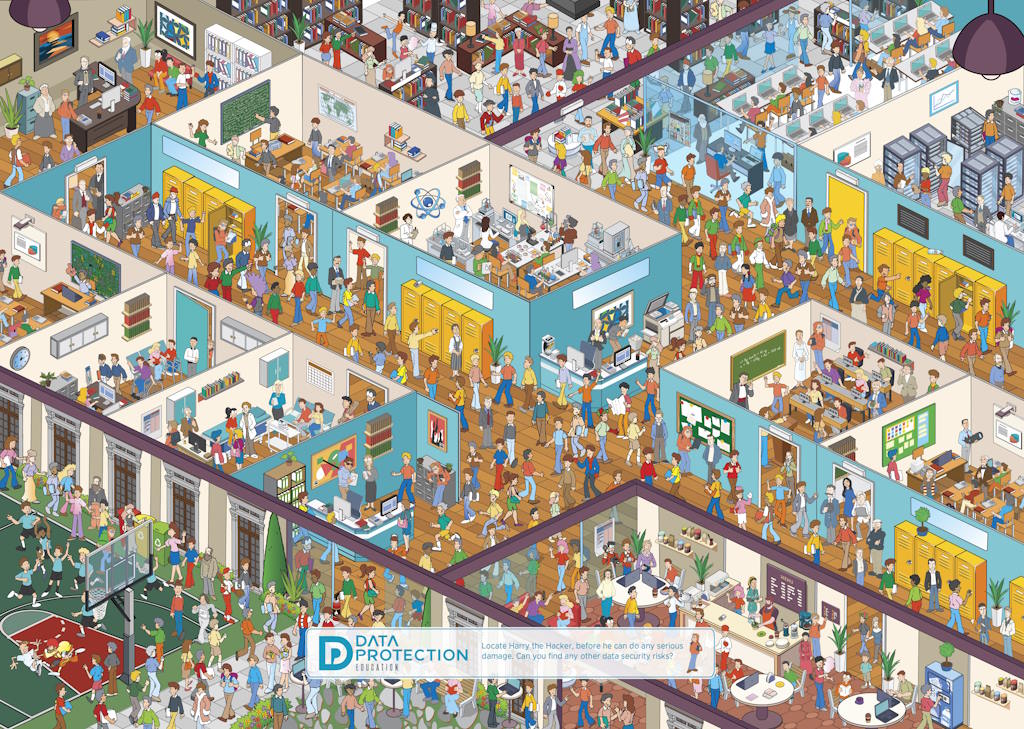 This resource is provided under a
Creative Commons Attribution-NonCommercial-NoDerivatives 4.0 International Public License
. That means you can freely download it, use and share it, but you must credit Data Protection Education (so no removing the logo), and cannot change it nor use it commercially.